World Record Holder & Magician
"WOW! Mark Mysterrio, your show was a huge hit! Everyone loved it! We had such wonderful feedback. Your show is always fresh and new even after working with us for over five years."
"The Mr. Mysterrio Show was incredible! Mysterrio helped to make our guests very happy. Thank You!"
"You can't prepare yourself for his (Mysterrio's) Magical antics – because you never know what surprises he's got up his sleeve! He'll make you laugh 'til your sides ache as he twists PERCEPTION into a PRETZEL of PERPLEXITY!"
"I have known Mark Mysterrio, world record holder and magician, for the past five years. He has been one of our headlining acts in AgriPlex on Centennial Stage at the Great Allentown Fair. I have found him to be an excellent magician. He not only works very well with children but adults love him, too! His act is compelling and very interactive and his professionalism shines through in all that he does for his fans and the patrons of our wonderful Fair.
Mark Mysterrio's act would be an excellent addition to any Fair, Festival, Corporate or Private event who wishes to book him. You will not be dissatisfied with his level of flare and his dynamic interaction with your patrons! Mark is one great magician and we are certainly glad that he graces our stage year after year."
A Magician Saves The Day
Last night we had a community event attended by over 100 people. Not everything went as planned and the evening might have been a disappointment had it not been for MR MYSTERIO. He captured the attention of everyone in the room turning the event around with lots of laughter and applause! He delighted us all – young and old. Great fellow – Great performer!
A Proven Track Record…
Mark Mysterrio is a professional magician with over 30 years of experience. He has successfully created and presented programs for corporate clients, church groups and family gatherings, Garfield's Restaurant, Muller's and My Place, and many others.
Mysterrio's experience and proven track record means that you can rest assured that all of Mysterrio's programs are appropriate, professional, and entertaining.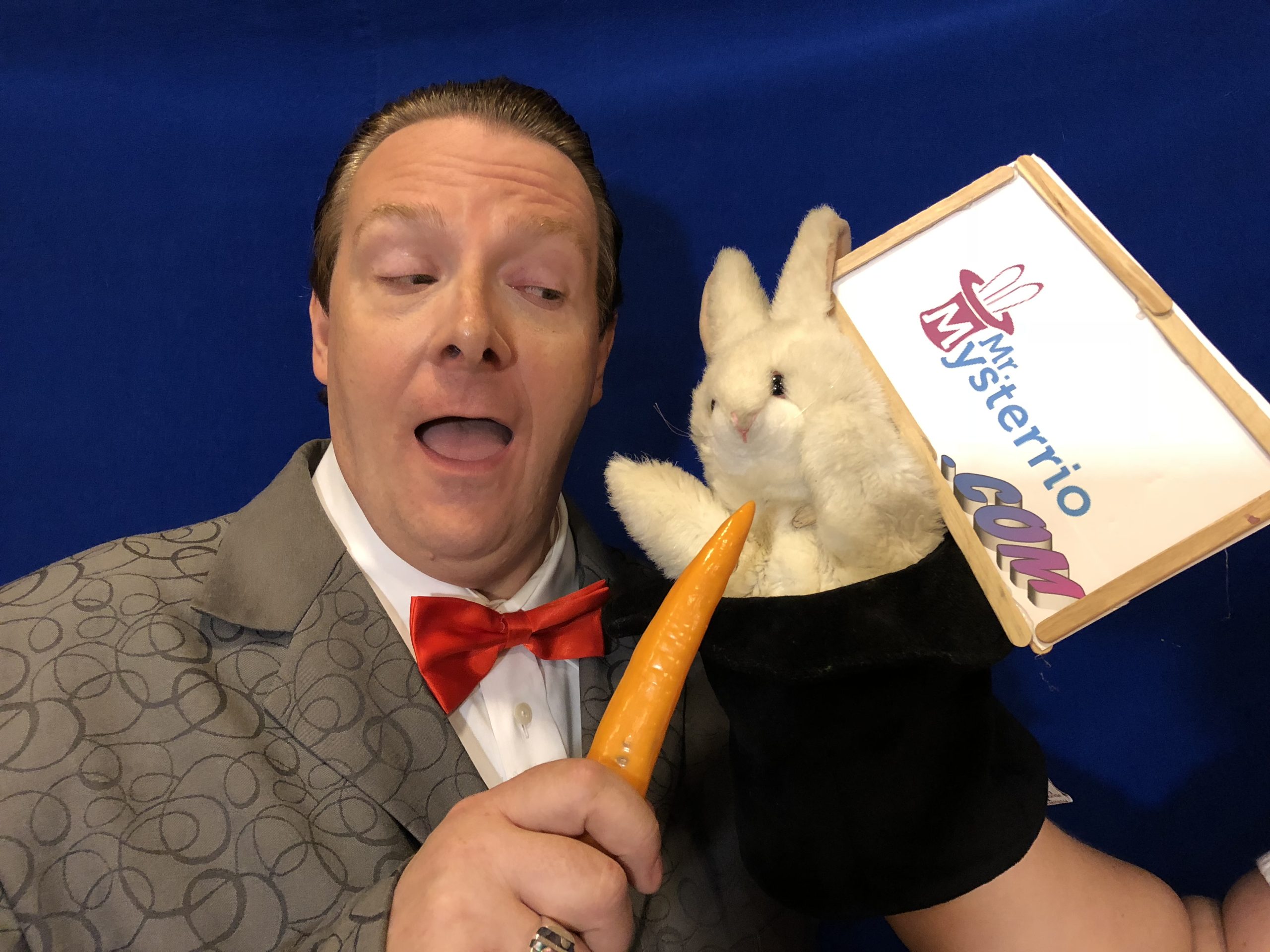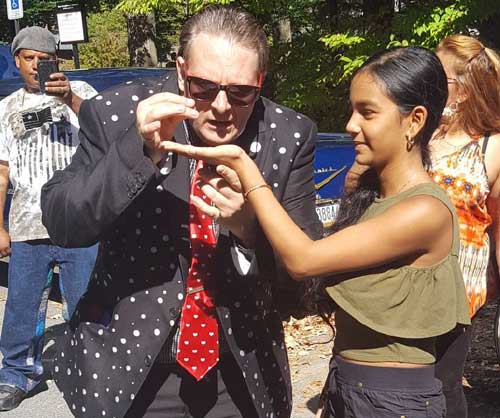 More Than Just An Entertainer…
Mysterrio combines his experience in motivational speaking, writing, sales training, and marketing to create unique presentations to fulfill the community's needs.
Why Should You Work With Mysterrio?
After Mysterrio performed at the Crystal Street Block Party, a woman who had just seen his program, went up to the event organizer and said: " I have never been more entertained or had so much fun in my entire life. I'll be talking about this day for a long time. Thank You." If that is the kind of result you desire, than Mysterrio can help you achieve it. Mark Mysterrio's Goal Is To Make Your Establishment or Event A Success!
"They Laughed When I Told Them I Would Lay On A Bed Of Nails For Eleven And A Half Days…But Their Laughter Turned To Amazement When I Stood Up From My Bed With The World's Record!"
Who is Mark Mysterrio? I'm the guy that broke the record for the longest time spent on a bed of nails. Yep, 283 hours and 5 minutes, that's 11 and 1/2 days. A bed of nail world record is not all Mark has accomplished in his lifetime, Mark is an experienced magician with over 25 years of magical experience.
Mark caught the "magic bug" quite early in life and fortunately for Mark this is where his comparibility with other magicians stops. While attending high school in his hometown of East Stroudsburg Pennsylvania, Mark performed in local talent contests, provate parties and events on the weekends during the summer. It did not take Mr. Mysterrio long to learn that there was "no business like show business."
After graduation and a brief stay at a university, Mark took his diploma and went on the road with the "Dr Blood" Circus Sideshow and completed his first season as the shows traveling magician. The sideshow was where Mysterrio met accomplished magician Harry Albacker of Pittsburg, PA.
Harry, with several TV credits and shows to his name gave Mark some pointers and helped to polish his act. On May 22,1988 Mark started to get write ups in the newspapers where ever his show played. Mysterrio traveled and stayed close to home during his time off. Mark used his unique skills to change the way everyone looks at magic and to use magic for the benefit of others. A perfect example of this is when his fellow magician Joseph Raven got badly burned when a trick went wrong. Mr. Mysterrio organized a benefit show with other magician and gave Joseph the money they raised.
Since the early days, Mark Mysterrio has done countless shows. He has been on the stage with The Crests, The Earls, Award Winning Magician Rocco and several others. Where will Mark Mysterrio be next? Well, it could be your next event or anywhere on the face of the planet. Regardless of where Mr. Mysterrio is, he knows there is no business like show business and no place he would rather be.
Miss Direction,
The Best Assistant On The Planet!
Miss Direction, AKA Taylor P. Lanick is originally from Philadephia PA. She caught the magic bug when she met Mr. Mysterrio. Taylor has a background in theater and helps keep everything together during the show. She also does much of the office work. Children have a special place in her heart and she enjoys going that extra mile to make sure that every child is loved and treated with respect.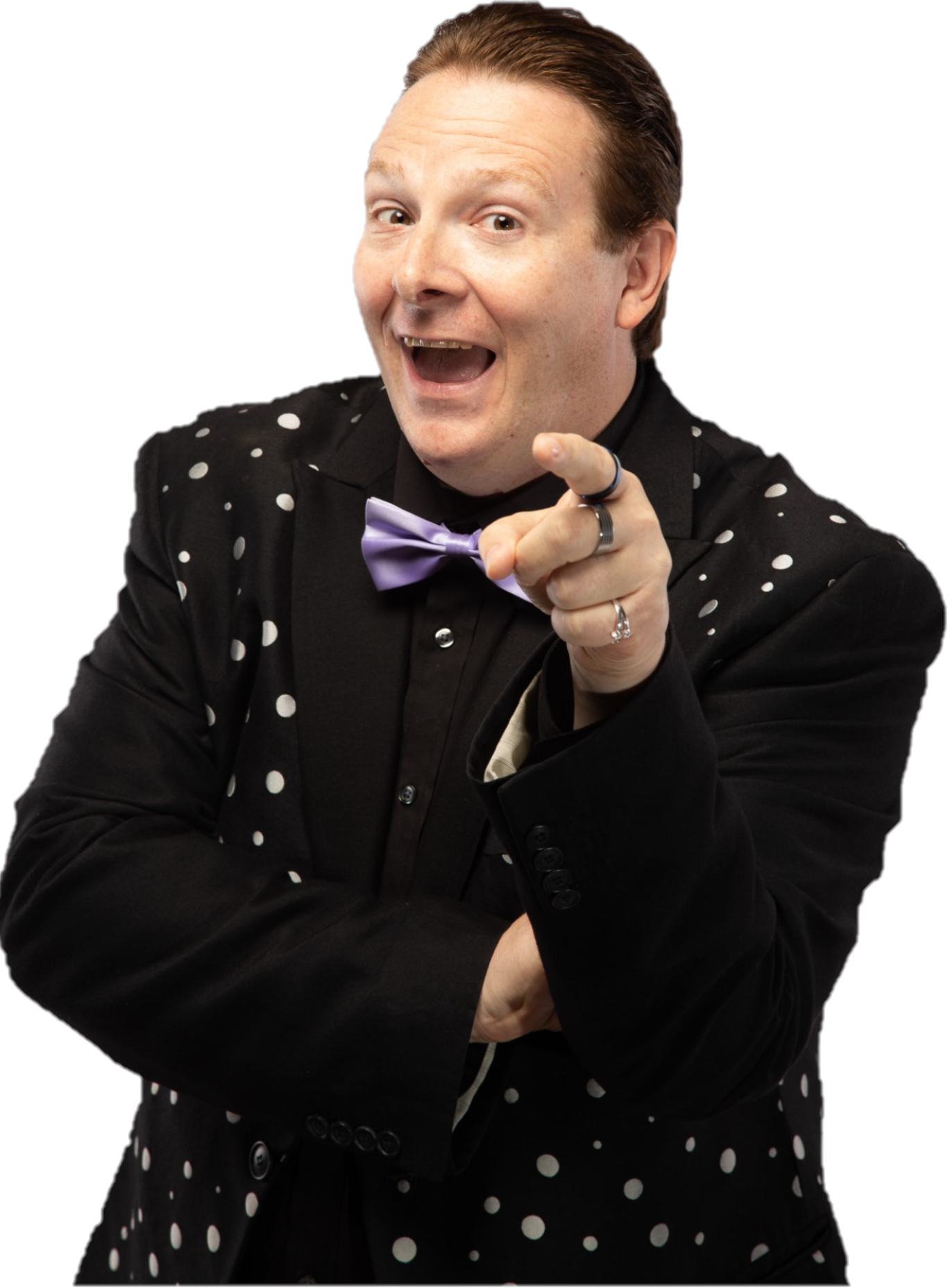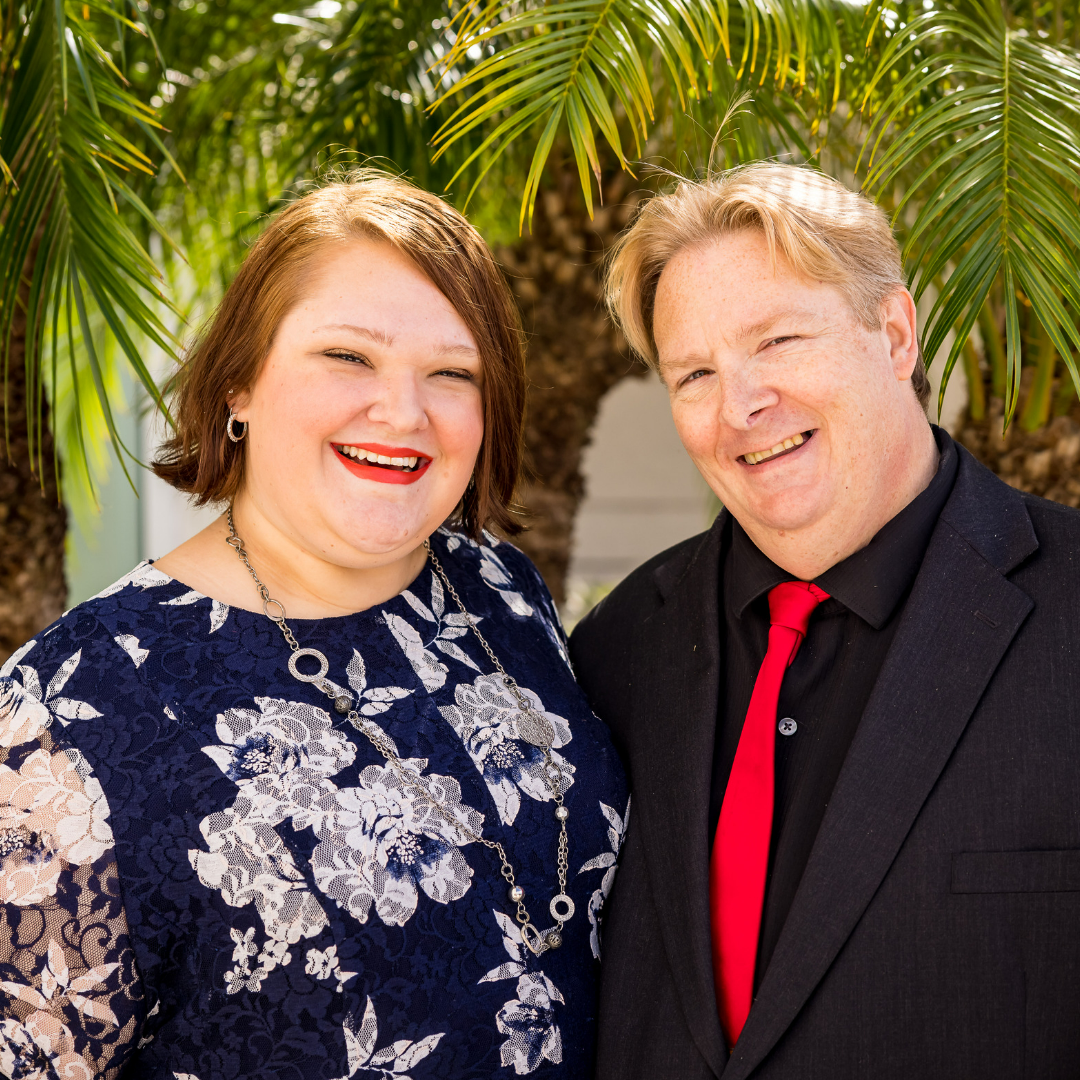 Talk To Us:
To see if  The Funniest Magician On The Planet is a good fit for your next Family Gathering, Birthday Party, or Other Event, fill out the form and tell us about your event. 
You can also call us at 1-872-21-MAGIC or email us at: [email protected]