Your Child Is Turning Another Year Older This Year! What Are You Going To Do To Make This Birthday Extra Special And Create Happy Memories That Last A Life Time?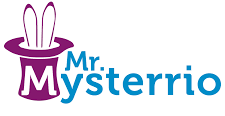 Says….
Engage The Mr.Mysterrio Show Of Course!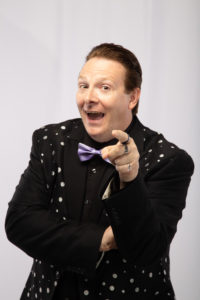 My name is Mark Mysterrio. I'm the magician who has built a reputation on making birthday party events unforgettable and fun. When people want to make their birthday the talk of the town, they call me. Why do birthday moms and birthday dads love The Mr. Mysterrio Show so much? Well, we think it is for these reasons…
——>  The Birthday Child is the star of the show. (if they want to be – they are the star – even from their seat due to Covid-19)
——-> Our Show has Audience Participation and the birthday child and their friends can be featured.(We call on them and have fun even though they never join us on stage during Covid-19)
———> We are super easy to work with and every child gets a free coloring poster. (they can download this from home and print it off)
We come to you at your location. We are based out of Stroudsburg PA and do shows in North Eastern PA and New Jersey. We come to other areas too, just ask because the price may or may not need to be adjusted slightly. With that being said, here are some packages for you to preview.
So, Which Package Is Right For You?
The Super Deluxe Package:
*30 Minute Magic Show
*  Audience Participation
*Every Child Gets A Color the Magician Coloring Poster
 Your Investment……$375.00
The WOW Factor Package:
*40 Minute Magic Show
* More Audience Participation Than You Can Shake A Stick At.
*Funny Puppetry and Storytelling
* Magic Helpers Get A Prize ( They get access to it online at home during Covid-19)
*Every Child Gets A Color the Magician Coloring Poster (Access from home during Covid-19)
Your Investment……$425.00
3 Powerful Was To Contact Us:
1.Phone – 1-872-21-MAGIC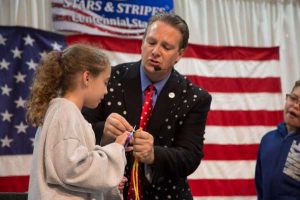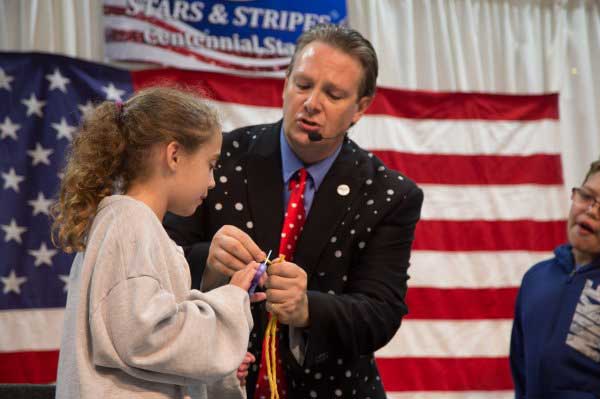 An Open Letter From
Jeanine Villano-George,
Superintendent Of Centennial Stage At The Great Allentown Fair
Dear Sir or Madam:
I have known Mark Mysterrio, world record holder and magician, for the past five years. He has been one of our headlining acts in AgriPlex on Centennial Stage at the Great Allentown Fair. I have found him to be an excellent magician. He not only works very well with children but adults love him, too! His act is compelling and very interactive and his professionalism shines through in all that he does for his fans and the patrons of our wonderful Fair.
Mark Mysterrio's act would be an excellent addition to any Fair, Festival, Corporate or Private event who wishes to book him. You will not be dissatisfied with his level of flare and his dynamic interaction with your patrons! Mark is one great magician and we are certainly glad that he graces our stage year after year.
Sincerely,
JeanineVillano-George
Superintendent Centennial Stage
The Great Allentown Fair
3 Powerful Was To Contact Us:
1.Phone – 1-872-21-MAGIC