As you search the internet to find the most amazing East Stroudsburg Birthday Magician, you will soon see that it appears that you have many options. Just like any other town, little old East Stroudsburg is home to a lot of options. Located deep within the Pocono Mountains of Pennsylvania, it was called Dansbury by the early people who settled here. As the railroads opened a railroad station, the town was renamed for geographic reasons. With a population of 10,333 people and growing, this area is a great place to live, a popular university town, and a great tourist attraction year-round.
The town is located in Monroe County PA and is about 28 miles due North of Bethlehem PA. If you travel about 54 miles you can land in Neward, New Jersey. A man named Daniel Brodhead settled in this little town around 1737. At that time the community was called Dansbury, which as you already know, got changed many years later. A group of Native Indians burned down most of the things Daniel Broadhead had including his barns and his house. When the Delaware Railroad, Lackawanna Railroad and the Western Railroad build here, the name of the town got changed to it's current name. In 1795, Col. Jacob Stroud built what is known as The Stroud Mansion. During the pandemic of 2020, Mark Mysterrio, A popular East Stroudsburg Birthday Magician did a small show on the steps of this Mansion as part of what is known as Spooky Stroudsburg.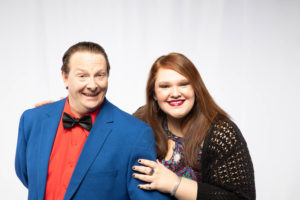 As you may have noticed if you drive through our little town, it's over 150 years old and filled with things to do. We have parks, shops, hiking, boating, fishing, horseback riding, swimming, camping, and picnicking all within a distance of us. We are also home to East Stroudsburg University. ESU has so much to offer a student and many first-year students love to become a part of ESU. Mr. Mysterrio the East Stroudsburg Birthday Magician has been entertaining at ESU for many years. Mysterrio is not just a birthday magician. As a family-friendly entertainer, he does so much more both in and around East Stroudsburg PA. As a life long resident of Monroe County PA, MArk has done everything from birthday events to Grand Openings in town. Of all the things Mark Mysterrio does, he loves doing a birthday party for a child. He loves to see the smiles on the faces of the people he entertains.  If you want to know more about the area or his magical programs call Mark at 1-872-21-Magic or visit his Website by clicking here.