Mark Mysterrio's Amazing Events Series Presents:
"Frosty's Magic Birthday Party"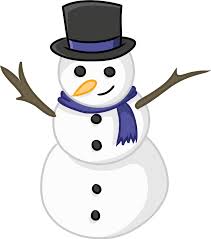 "Imagine If You Could Go On A Field Trip Without Leaving Your Center, How Awesome Would It Be If Someone Brought The Field Trip Experience To You?"
Let's face it,we all know that it's too cold to take the children outside for a field trip. However, the children are eager and looking for something to do that is fun and exciting. Your staff can use a break during the fridged cold month of January too. But, since it is too cold to go outside, taking the children on a field trip is impossible.
Lucky for everyone, Old Man Winter can't keep our In House Field Trip Experience away! Why? Simple, we bring the fun and excitement to you, right inside your center. There is no need to go anywhere or brave the freezing cold. You simply sit back, grab the children from the class room setting and sit them down for an magical experience everyone will remember for a long time.
That's Where Frosty's Magic Birthday Party Comes In…
What is Frosty's Magic Birthday Party? For starters, it's a Guaranteed Way To Make Your Winter Stress Way Less!
This Program Features:
Mark Mysterrio And Miss Direction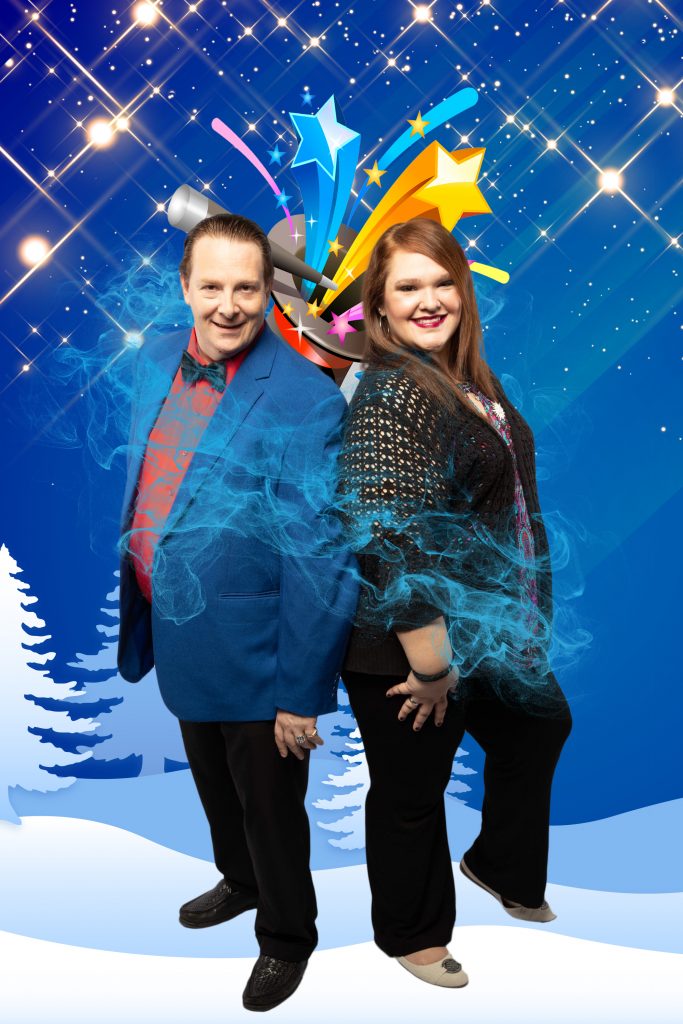 Amazing Magic that will have the children laughing and saying "OOH" and "Ahh"
Clean Comedy that is sure to please. You never have to worry that the magician will use a joke that isn't suited to this childhood audience. As a professional entertainer, all of the programs Mr. Mysterrio offers are top shelf and suit the audience.
Storytelling is something that Mr. Mysterrio uses to help keep the children engaged during the show. Children relate to a wonderful story that helps to spark that curious nature of their imagination and we use this during the magic show to do just that, help children become more involved.
Audience Participation is a big part of the Mr. Mysterrio show. Watch as the child is encouraged to lend a helping hand. The attitude of the Mr. Mysterrio magic experience is: Be The Star That You Are. We meet the children right where they are, supporting them right there as they do their thing to help make the magic happen.
"Okay, So Here Is What You Get When We Bring Frosty's Magic Birthday Party To Your Center Anytime During January Thru March."
Here Is What We Have In Store For You During The Show:
1. 40 Minute Themed Magic Show.
2. Musical Sing Along – Happy Birthday & Frosty The Snow Man
3. Costumes To Dress The Kids Up During The Program.
4. Frosty Coloring Poster (every child gets one).
5. All Kinds Of Great Photo Opportunities.
"It's Time For A Bonus! You Do Want A Bonus Or Two, Don't You? Of Course You Do! Who Wouldn't?
Bonus Gift #1:
Teacher's Activity Guide. This is a fantastic resource. It shows you how to get the absolute most out of this event. This guide will show you how to create an event that your kids and their parents will talk about for a long time to come. It also gives you awesome stuff to keep the children busy for the rest of the day or week if you want.
Bonus Gift #2:
Monthly Newsletter. I'll throw in a copy of my monthly newsletter for ya. This is a newsletter that you will enjoy reading and it is packed with tons of fun stuff. There are resources in it that you will use and thank me for. It's yours as a bonus just for trying out our program.
Bonus Gift #3:
Discount Coupons and Monthly Specials. It may come as a shock that we run a new show and offer every month. As a bonus gift, I want to give you coupons you can use to get a discount or specail gifts when you use our show more often .
"This Sounds Like An Amazing Event!"
Yes! It Is! Wait, let me explain…Starting in December of 2019 most of our shows offered are what we are calling "Amazing Events" and here's why, they are so much more than just a run of the mill magic show.
We are proud of our Amazing Event series and we know you are going to love them too. An Amazing Event is going to bring you so much more value for your money too. Once you experience our Amazing Events you will never bring in a run of the mill, generic magic show again.
"Okay, How Much IS This Amazing Event Program Going To Cost Me? 
We know you don't want to over pay. Having said that, if you are already bringing in a run of the mill magician, you already are over paying. You see, you are not getting the true value like you will with our Amazing Events Programs.
I'm not saying that you made a bad choice by having an entertainer, all I am saying is that in today's world you need to get as much value for your dollar as you can and I know our show will give that to you. We are experts in the day care and preschool arena. Think of us like the celebrity magicians you haven't heard of, even if you have heard of us. We are going to bring you so much value that you will be happy you took the time to try out our service, a service that is backed by our 100% money back guarantee.
Our Amazing Programs are $349.00 each and that is NOT a misprint. Don't get us wrong, $349 is a great price but, that is not what your investment will be. Let me be honest and upfront here, these Amazing Events are much more work. However, we want your experience to be amazing, so, we don't mind the extra work on our end.
We have decided to make the events Amazing Events, that's on us….NOT YOU! So, we want your experience to be Amazing with a price that is equally amazing. It is for that reason Frosty's Magic Birthday Party will come to your center for ONLY $225.00 Yep, it's the same show everyone else is paying top dollar for. Rest assured that you will be paying less for the same awesome show.
January- March Only Please! 
You read that right. We are only doing Frosty's Magic Birthday Party during the month of January. I want to make it easy for you to have this program. I'll tell you how to bring this Amazing Event to your center. It's so easy….Here are the steps for you:
Call: 1-872-21-MAGIC  (872- 216-2442)