Your child is turning another year older. What are you going to do this year to make this birthday so much fun? Well, you have a fine selection of things you can do and one of the best is to engage the service of a happy birthday magician to make the event unforgettable and fun.  As an entertainer, we know firsthand how much fun these events can be for the children and how much stress they can cause for the people who have to make everything right. As a birthday magician, I do my best to make the event less stressful for the person planning the party. We can't control what the cake baker does or what the venue does, however, we can make the children happy and guarantee they are having fun.
When you first inquire about a happy birthday magician you may not know what to expect. Very often one of the first questions we get as entertainers is how much do you cost or what is the price? While this is a great question, it is certainly not the most important question. To us, price is simply part of the booking process. It is important to keep in mind that just because something or someone is affordable, that does not mean that you should go with them based on price alone.  For example, a hamburger or a hot dog may be cheap or affordable but, if you are a vegan or eat a vegetarian based diet, you wouldn't buy it simply because it is affordable and cost effective. Along that same line of thought, if you need a doctor for your heart related condition, you wouldn't ask your neighbor to give you hear related advice in place of your doctor simply because your neighbor only charges five dollars. I think you see the point here. It is the same when it comes to using the service of a happy birthday magician.
There are so many cost effective ways to entertain children, however, at a child's birthday party, they may not be the right choice. For example, playing a video is not a great way to keep children happy at little Johnny's birthday party. On the other hand, having a magician, face painter or balloon animal person may be the ticket to a highly successful event. Magic is a great way to keep the children entertained because it is cost effective, fun, engaging, and can make the event unforgettable and so much fun.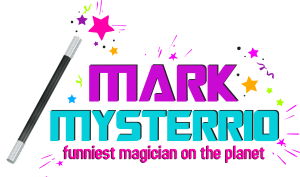 Our solution to hiring the best happy birthday magician you can find is to use our service. Mark Mysterrio has been in the entertainment business for over 30 decades and he specializes in entertaining at events like yours. You won't want to risk disappointing your children by using the wrong entertainment. So, feel free to reach out to Mysterrio Entertainment Group today and see if we are a good fit for you. You can reach us by calling 1-872-21-MAGIC or by viewing our happy birthday magician page by clicking here.