So, you went to a search engine and typed in the words magic show near me and you wound up here. Well, that is a good thing for both of us. You see there are many magic shows in the area and all of them appear to be the same at first glance. So many people make the mistake of thinking that it's just a magic show and this is not true at all. When a show is presented correctly it is so much more than just a show, it's an experience. This should be the birthday child's bag day or the magic show should enhance the event in some way.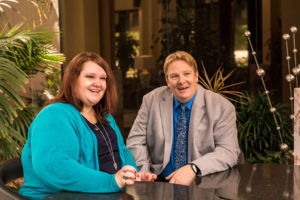 We want to help. Who are we and why should you listen to us? Great question! We are Mark Mysterrio and Miss Direction. We are the area's most sought after magicians. that's why when you looked for birthday party magicians or magic show near me, you found us. You can read more about us and the awards we won by clicking here. You can also read about my bed of nails world record attempt to keep the art of magic alive by clicking on this link of the Pocono Record.
However, if you want to ask us about making your even unforgettable and fun or how we can be the best magic show near me, so to speak, you can call us at 1-872-21-MAGIC and we will bring the party to you anywhere in PA, NJ or the Tri-State Area. Just feel free to reach out to us and we'll send you everything you need to make your next event unforgettable and magical.