Can This Man Really Read Your Mind?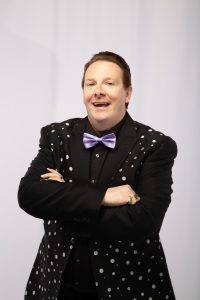 They Laughed When I Told Them I Could Read Their Minds And Thoughts But, Their Laughter Turned To Amazement After I Held Their Minds Spellbound With My Magic Of The Mind Show.
Hello, My name is Mark Mysterrio. I specialize in the World of Psychic Powers and Stunts of Mind Over Matter. Regardless of if you believe in the power or not, I am sure that you will be amazed when you see my demonstrations of Psychic Ability and Psychic Phenomenon.
Sit back and relax as you and your guests have a wonderful time.
Watch people hide an item from me only to find out I know which object they have chosen.

See your friends start to believe that anything is possible, including the Impossible.

Watch as I predict things, foretell things and even strange things with everyday objects
"I Guarantee My Unique Program Of Magic, Mindreading And Fun
Will Make Your Next Event Unforgettable!"
Here Is What Others Say:
"Wow! Just Wow!" – Jill Harvey
"Get Out! Did he just do that?" – Larry Dzwonkowski
"Mysterrio, Your experiments and demonstrations of Psychic Powers are awesome and fun! Thank You for a day full of awesome entertainment!" Daren Filemore
For More Information Call: 1-872-21-MAGIC