A Brand New Trick AND Treat from the Tri-State's FUNNEST Magician…
"My Amazing New Magic Show
Will Make Your Pre-School Students Laugh AND
Teach them Important Trick-or-Treat Safety Lessons"
(…just in time for Halloween and National Magic Month)
Here we go again,picture this:  Summer is over and Halloween is right around the corner. It sneaks up on you, doesn't it? Did you know that Halloween is the same week as National Magic Week? What better way to celebrate than with the "Mr. Mysterrio – Not So Scary Halloween Magic Show"?
The "Mr. Mysterrio Not So Scary Halloween Magic Show" is a guaranteed way to lessen your October stress so you can enjoy Fall like a kid again.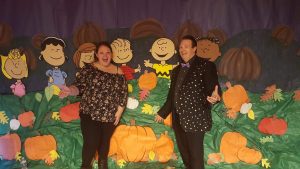 This 30-minute program uses MAGIC, SILLY COMEDY, STORYTELLING, & PUPPETRY to teach the students the following safety lessons:
1. Always carry a flashlight to see (and be seen) while Trick-or-Treating at night.
2. Stick together with your safety group.
3. Have a grown-up check all candy before you eat it.
4. Don't block your vision with a mask (You won't look so good! HA! Get it?)
5. Props are part of your costume…NEVER use them as weapons.
6. The recap session with my funny rabbit-in-the-hat puppet, Malcom. (Just wait till you see this. It's a laugh riot!)
The show is so fun, they won't even know they're learning. This sure-fire hit is going to make planning the fall season oh so easy!
All you have to do is call (872) 21-MAGIC (872.216.2442) for information on how Mark Mysterrio the Tri-State's FUNNEST Magician…. can make your Halloween celebration magical, memorable and safe this fall season.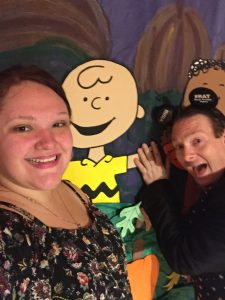 But That's Not All….
The "Mr. Mysterrio No So Scary Halloween Magic Show" program also includes a free teacher's guide, to keep the ideas fresh in the children's minds long after Mr. Mysterrio leaves your center. (This is extra activity gives you more mileage from the 30 minute show. Heck, You could fill up the whole fall season using the fun stuff in the teacher's guide. (Limited to the first 50 centers that secure their show. We only have 50 guides available.)
"Don't Scare Me With The Price!
How Much Is This Show?"
Well, before I assure you that the price is SAFE for your budget, let me share this with you. I just sent a similar letter to 300 elementary schools (in addition to 200 pre-schools) and I'll be charging them $249.
$249 is a good price, but that is not what the investment will be for you. Here is why: elementary schools are lots of fun, but also lots more work. I have to lug around my PA system, set it up, play to a tougher audience, and travel further distances between gigs.
Don't get me wrong, I love entertaining children of all ages…but preschool performances are just WAY EASIER. That's why you're getting "Mr. Mysterrio's No So Scary Halloween  Magic Show" for such an incredible price.
Here Is How It Works:   OCTOBER ONLY, PLEASE! (We only play this show in October.)
So far, this show has been more popular than anything I've offered in the past. Even busier than the Winter Holiday Season! So make sure you call me right away, while you are thinking about it, and pick your date. I'd hate to see your center miss out on this once a year show. I will be accepting bookings on a first come, first served basis and only during the month of October on this show.
If you reserve your October date in Aug…..you will pay $97.00
If you reserve your October date in Sept…..you will pay $125.00
If you reserve your October date in October…..you will pay $175.00
Call 1-872-21-MAGIC or email : [email protected]
Yours In Magic,
Mr. Mysterrio
The Tri-State's FUNNEST Magician
P.S. #1: The special price is ONLY good for the "Mr. Mysterrio Halloween  Magic Show" and ONLY for dates booked for October. (My regular rate for a child care center appearance of this theme is $175.00 and up)
P.S #2: Remember this is secretly an educational show. Children are learning potentially life-saving tips on how to avoid trick or treat dangers in a FUN way.
P.S. #3: I can only do 50 shows this October! That could be 25 elementary schools, 15 library shows and 10 day care centers Or ANY other combination. It really is 50 shows MAX. Please avoid disappointment and book your show early.
Call 1-872-21-MAGIC or email : [email protected]