"Discover The Ultimate In House Field Trip Pre-School Experience. It's A Magic Carpet Ride Full Of Fun And Excitement That Is Guaranteed To Make Your Center A Whole New Level Of Fun."  
 Mark Mysterrio Invites You To Host One Of His Amazing Shows!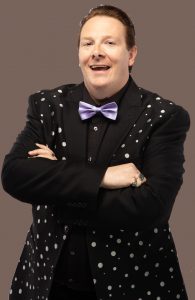 Mr. Mysterrio 's Pre School Magic Shows are always full of fun and excitement. How can we describe them? Well, they are like going on a field trip without the hassle of leaving the preschool environment. Just imagine all of the children having fun and interacting with the magician and being part of the show. We call these Amazing Events.
The Magic Show Offers So Many Options…
The Amazing Event shows that Mark Mysterrio offers are tailored to your needs and wants. The programs can range from 30 to 45 minutes and can be themed around almost anything. A few of our amazing and most requested shows are listed below. It is important to keep in mind that some of them are seasonal and some run all year long. So, if you aren't sure, Just Ask!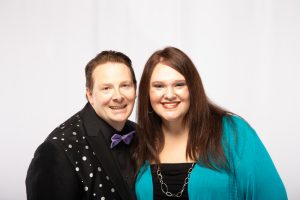 Mr. Mysterrio & Miss Direction Would Love To Come To YOUR Center!
3 Reasons Why Mark Mysterrio Is The Most Requested Pre-School Entertainer Of 2019:
AMAZING MAGIC – Children love to experience magic. This can be one on one or in a large group setting. Magic makes the children have fun and interact with both the magician and the people watching the magic happen. Magic can also have many educational benefits too. Mark Mysterrio's Show  is packed with the magic everyone loves.
Story Telling –  With all most every magical moment comes a story or tale that is designed to encourage the children to use their imagination and creativity. Story telling is fun and allows children to use both their imagination and their creative as well as  listening skills.
Interactive Fun – With The Mr. Mysterrio Show the whole show is interactive for the children who want to participate. It starts with a warm up routine and encourages the children to have fun and be who they are. Mr. Mysterrio has a firm belief that every child should have fun and be able to be the star that they are. During The Mr. Mysterrio Show children are allowed and encouraged to have more fun than you can shake a stick at.

The Show Packages:
Click the blue text to see each show.
Just For Fun :  ANYTIME SHOW: This show is exactly what it sounds like. It's a fun show. This show can be used for an everyday experience to brighten the day. It's an amazing show, it just has no theme other than being fun and that is one of Mr. Mysterrio's most amazing talents.
Frosty's Birthday Party: This is a great show for the winter months – Jan, Feb and March. It is packed with stuff the children love and there are a few bonus gifts for the daycare or preschool center mixed in there too.
Fun In The Sun Beach Magic Show:
Safety Show: TOO LATE You Missed It – Book NOW for OCTOBER 2020 In this valuable show, Mr. Mysterrio teaches Trick or Treat safety topics,   The children will laugh so loud during the show and will remember the valuable life lessons Mr. Mysterrio has taught them in this hilarious and very important show. We offer this show During the months of Late September and Early October. Although it is themed around Halloween, it can be changed for people who do not celebrate that theme, just ask. This show lasts 30 minutes.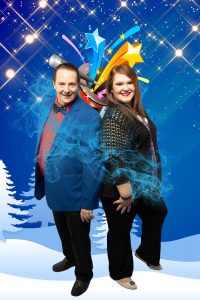 Book Now For DECEMBER!
Mark Mysterrio's Holiday Season Spectacular!
Mark Mysterrio's Holiday Season Spectacular – A Christmas Show. This show is an all around fun time. Mysterrio talks to Santa via SantaVision. (It's like Facetime with Santa where the Jolly Elf appears on a screen and talks to Mysterrio and the audience.) You never know what fun will happen. This show is full of magic, Santa, the memories of Christmas and Mysterrio even gets a time out from Santa. A sure to please Holiday show. Click here for even more information.
Here's What Other People Are Saying About
The Mr. Mysterrio Show…
"WOW! Mark Mysterrio, your show was a huge hit! Everyone loved it! We had such wonderful feedback. Your show is always fresh and new even after working with us for over five years."
Wanda Lasher,
Chairperson
Crystal Street Block Party
" The Mr. Mysterrio Show was incredible! Mysterrio helped to make our guests very happy. Thank You!
Robert Johnstone
The Rainbow Room
"You can't prepare yourself for his (Mysterrio's) Magical antics – because you never know what surprises he's got up his sleeve! He'll make you laugh 'til your sides ache as he twists PERCEPTION into a PRETZEL of PERPLEXITY!"
Stephen Christopher (Mr. Big Top)
Past President Local IBM
I have known Mark Mysterrio, world record holder and magician, for the past five years. He has been one of our headlining acts in AgriPlex on Centennial Stage at the Great Allentown Fair. I have found him to be an excellent magician. He not only works very well with children but adults love him, too! His act is compelling and very interactive and his professionalism shines through in all that he does for his fans and the patrons of our wonderful Fair.
Mark Mysterrio's act would be an excellent addition to any Fair, Festival, Corporate or Private event who wishes to book him. You will not be dissatisfied with his level of flare and his dynamic interaction with your patrons! Mark is one great magician and we are certainly glad that he graces our stage year after year.
Sincerely,
Jeanine Villano-George
Superintendent, Centennial Stage at the Great Allentown Fair.
"Mr. Mysterrio, This All Sounds Great…What Do I Have To Do To Get Your To Bring Your Magic Programs To Our Center? "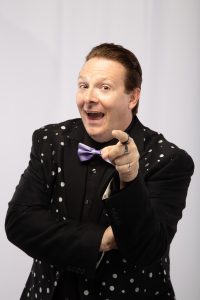 Why not book Early? It's never too early to secure your date and time.
We are happy you want to bring a program to your center. Contact us now while it is fresh in your mind.
 Call us at 1-872-21-MAGIC Or Email us at: [email protected]