So, you have landed on this webpage because you are having a party in my home town of Stroudsburg. Well, I think that is awesome. I mean, after all, who doesn't love a party right?  When you are planning an event, you will want to think about how to make your party the most amazing ever. One of the easiest ways to make your event amazing is to hire some Stroudsburg party entertainment. Now, if you know nothing about which form of entertainment will make your guests happy, that's okay because we are experts in this field. We aren't bragging when we say this, it's just that we have been in this business since 1986. If you don't sure what an expert looks like, that's okay. Well. show you.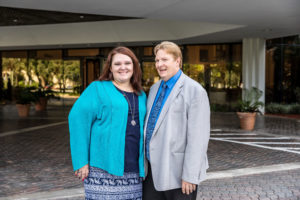 See those two people in that photograph? Yep, that's me, Mark Mysterrio on the right and my assistant Miss Direction on the left. We are party experts and we know entertainment like the back of our hand. I've been in the business for over three decades. That's a lot of smiling faces of the years. One of my clients told me the other day that she knew she made the right choice to include our magic show in her all-star line up because I had been in business for so many years, she knew I was a professional. She hired some of the most highly qualified Stroudsburg party entertainment she could find and each act was amazing. I was privileged just to be one of her acts.
The reason I tell you this is not to impress you but to impress upon you that you need to engage the service of a true professional because that is how you keep your guests engaged and highly entertained. You don't need some guy who is making balloons animals or acting like a clown. Even the way some of the entertainers dress is left to question. Don't make the mistake of hiring the wrong talent for your group. Allow Mark Mysterrio to send you his information packet and talk with us about your wants and needs.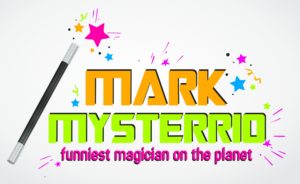 We specialize in Stroudsburg party entertainment. It's all we do. Most of the other guys who say they are magicians and entertainers will try to sell you other services that you don't need.  Do you really need to rent a popcorn machine? a moon bounce? a candy cart? 2 hours of magic and balloons? Call us and talk about what you really want at your next event and we will help you secure the correct entertainment for your party. Call us at 1-872-21-MAGIC or email us at: [email protected]