Are you having a birthday and need to find some virtual birthday party entertainment? We are currently offering to be your virtual birthday magician. We understand that it can be hard to stay at home or be stuck in one place due to an illness. It can be hard to find a magician who does a great job of doing a virtual magic show. Don't get us wrong, all of the birthday party magicians are offering this type of shows but, in reality, you need to find the right birthday magician. What could be easier once you know which magicians to trust?
You have to ask yourself what you want a virtual birthday magician to do. Once you have an understanding of what you want or need, the magician can make his or her show match those needs, wants and desires. It's all about the feelings the virtual magician or virtual magic performance creates. Magic is never about the tricks the magician can do or showing off the skill in a bragging way. Yes, you want a skilled magician and skill never comes cheap. However, the cost of a virtual birthday magician might be more cost-effective than you thought. Unlike many other magicians we don't tie you into just one package, we have several that bay suit your needs. We'll bring the virtual magic show to you.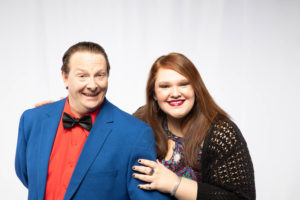 Mark Mysterrio & Miss Direction have been doing magic shows for a number of years together. Mr. Mysterrio himself has been in business since 1986 and will be doing live magic as well as being a virtual birthday magician during the times of need. During the pandemic many people are having a virtual birthday party magic so. We want to give you a great online magic show. Just reach out to us by emailing us at: [email protected] or by calling 1-872-21-MAGIC and leaving us a message.