"Discover How Mark Mysterrio's Winter Wonderland Magic Program Will Benefit Your Center This Winter Season With The Introduction Of Our Newest In-House Field Trip Experience!"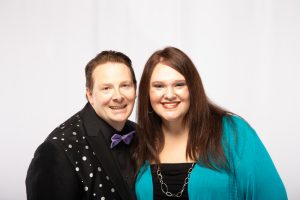 What Is Mark Mysterrio's Winter Wonderland Magic Program?
We are so glad you ask! Mark Mysterrio's Winter Wonderland Magic Program is an In-House Field Trip Experience that celebrates the Fun & Magic of Winter!  This is what we call an Mark Mysterrio Amazing Event.  This is so much more than just a magic show, it is an experience from start to finish and beyond.
We understand that in the Winter Season it is nearly impossible to organize a field trip. Let's fact it, all the problems that Winter causes simply create stress for your center.
It's too COLD and NASTY to take the children outside.
The weather can go from Nice to Yuck in the blink of an eye.
The outside field trip could close because of something outside of their control – like a busted water pipe.
So many other factors beyond Your control.
Introducing The In-House Field Trip Amazing Event.
Our Amazing Events are programs that are like a field trip that is presented without leaving the daycare center. It all happens 'In House' and as a result, we bring the fun and magic to you. Our Amazing Events feature things like, magic, clean comedy and create an experience designed to keep the children happy and entertained, just like a field trip does.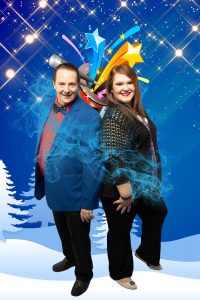 What Happens During Mark Mysterrio's Winter Wonderland Show?
Amazing Magic –  The children will OOH and AHH as magic happens right in from of their eyes.It's an amazing experience that everyone becomes part of. Unlike other magicians, Mr. Mysterrio and Miss Direction encourage the children and audience to becomes part of the show. Can you imagine a magic show that centers around the audience and the children who want to help? Well, you don't have to imagine it, The Mark Mysterrio Winter Wonderland Show does just that.
Clean Comedy –  the children and adults will laugh at all the fun. This is child friendly comedy, not the stuff you see on a comedy tour or the television. Our comedy is designed with the children in mind. This stuff is 'child funny' and fun for adults too.
Audience Participation – Anyone who wants to help in the magic show is encouraged to. This program is built around allowing the children to BE the STARS that they are.
"We Want To Bribe Your Silly! Just To Make You Start The New Year Off Right, We Are Adding A Small Truck Load Of Extras!"
Bonus #1 – Coloring Sheets
We keep the Winter Wonderland Fun going long after we leave with these coloring sheets. The children can spend the next 30 minutes or more coloring in the fun. Since this is a Mark Mysterrio Amazing Event, we want to keep everyone occupied with some amazing activities  designed to keep the fun going on long after we leave.
Bonus #2 – Magic Wands
Another exclusive to the Mr. Mysterrio Winter Wonderland Program is our roll up magic wands. They are a magic wand when you roll them up, but, when you unroll them, there is a magic trick in there that is super easy to do. The children can learn it in house or just take it home.
Bonus #3 – Magic Trick Booklets
Each child gets a booklet full of magic tricks that they can learn. This booklet is an awesome booklet that increases family time. Even if the younger daycare student can not learn the tricks, their family and the brothers and sisters often use the tricks and spend time together using the fun stuff in this booklet. It is an awesome reminder that the daycare center had a magic program and that your center is doing fun things even in the winter months.
Here Is What Some People Have Said About Our Amazing Events…
"Having Mr. Mysterrio and Miss Direction at our preschool is like a breath of fresh air."  Jayne Lyman
"Mark Mysterrio has been called on by our daycare several times over the last five years. It is no accident that we keep calling him and Miss Direction back. We call them because we know we can depend on The Mr. Mysterrio Show to deliver high quality entertainment and a child friendly show every time."                                               – Billie Jean Carmaroda, Billies Day Camp
"Why Bring This Amazing Event To Your Center ?"
Mark Mysterrio's Winter Wonderland Magic Show is time sensitive. We only do this program in the Winter.
We don't want you to miss out on all the fun this program has to offer.
With all of the bonus materials, having the program at your center is a NO-BRAINER.
There is more value in our Amazing Event – In-House Field Trips Experience than a general magic show.
The children are going to love this program and so will your staff. Why? Simply because it is entertaining for the children and stress-free and fun for the staff.
'Limited Time Offer'
This program runs until March 25th,2019. After that we will launch another program and pack this one away. Please look at your datebook and call us at 1-872-21-MAGIC to reserve your date and time. You can also email us at: [email protected]
PS: Do you want a show in the Spring or Summer? Why not secure it at our low Winter rate?