Congrats! So, you are planning a birthday and want to celebrate this amazing day and make it extra special by having one of the many birthday party magicians that are available. That's Great! Having magic at your birthday party is a great idea and can add so much fun to your party, as long as you select the right magician and to be honest, that is half the battle. I mean, you don't want a magic guy that's a diva and causes more stress at your party than it's worth. Trust me, those magicians are out there but, lucky for you Mark Mysterrio and The Mr. Mysterrio Show are not in that category of magicians.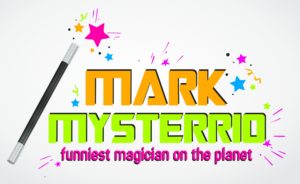 When it comes to birthday party magicians there is one name you can count on and that is Mark Mysterrio. Now, before we go bragging and telling you why Magic with Mysterrio is the way to go, let us tell you a few things other people who hired us and paid us had to say.
"It was a pleasure working with Mr. Mysterrio. Mark saved my daughters birthday. He knew how to keep the children happy." – Bev Snyder of Palmerton PA.
"Mark did such a great job with all the children and made them feel so special that we hired him for another three events."  Larry Decker – Sciota PA.
"I used another entertainment company before I found Mr. Mysterrio and they were rated highly…but, their entertainment value doesn't come close to the one and only Mark Mysterrio and the magic of Mysterrio." – Debbie Blaire -Williamsport PA.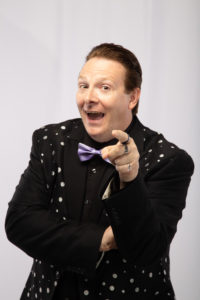 When you search for birthday party magicians, often what the paying customer has to say is far more important than what an entertainer has to say about himself or herself. You can't trust google reviews or any review site one hundred percent. In the magic business in our local area we have people leave a review and they never used our service. Those are often the nasty, negative reviews you see on a magicians page left by another entertainer and the review site owners never take them down. next time you are ready to engage the service of one of the many birthday party magicians, remember that Mark Mysterrio is here for you. Visit our birthday party magicians page by clicking here. Call us at 1-872-21-MAGIC