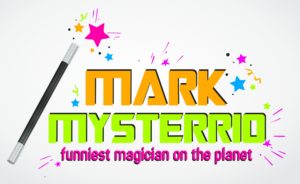 Mark Mysterrio has been a pocono magician for many years. He has even belonged to the pocono magicians groups through out the years. In 2018 Mark, along with his assistant Miss Direction, set off to attend a marketing conference designed for magicians, entertainers and speakers. It was Mark's first year attending the event and little did he know that he was about to win three awards.
Three awards is not a half bad accomplishment for a local East Stroudsburg Magician. It is important to keep in mind that this is an international competition and conference. People flock to this boot camp like convention from all over the United States, Canada and beyond. Anyone who meets the the guidelines can become involved wit the contest, however, there are only a limited number of spots available each year.
This contest is not for the faint of heart either. As Mysterrio noticed, you are put to the test when it comes to your marketing
skills. You must present tried and true test marketed stuff that gets the desired results just to step onto the competition stage.
Mr. Mysterrio knews it would be fun to give it the ole East Stroudsburg University  try so to speak. As a result, he won three unique awards. If you read the article, there are only 2 awards talked about. The truth is, Mr. Mysterrio himself didn't know he won the extra award until after the article was published.
Mark Mysterrio has held his own as King of the entertainers in the Poconos Magicians ring for a long time, he is the most requested family entertainer in the tri-state area. As an East Stroudsburg Magician, Mark Mysterrio has done family shows, church grous, daycares, assisted living centers, nursing homes, worked for the C.A.B. at ESU and much more. Regardless of where or when people want or need entertainment, Mark Mysterrio is known as the go to guy in magic of East Stroudsburg. You can always reach him by calling 1-872-21-MAGIC even if you just want to see his many awards.