Searching for a magician for kid birthday party near me? Well, welcome to the website of Mark Mysterrio the magician. As a magician in your area, Mark has been in the magic show business for over 15 years and has won several awards. What does this mean for you? We are so glad you ask!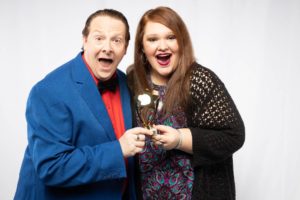 It means that you can rest assured that you are getting high-quality entertainment that you can trust to show up. You don't have to worry and ask yourself if you made the right choice or wonder will I see magic? So, what is magic with Mysterrio? It's a non-stop, action-packed family fun show.
When you need to engage the service of a magician for kid birthday party near me, you may have several options but we assure you that Magic with Mysterrio is the people's choice. Mark Mysterrio is often copied by other magicians, they try to copy his show and work below his price to get you to go with them. However, to quote a birthday mom who saw some of the other shows, you get what you pay for without a doubt. This is not to say that Mr. Mysterrio is not cost effective because The Mr. Mysterrio Show is very nicely priced, but price alone isn't everything. Just remember that when you see all the search engine results for the term magician for kid birthday party near me.
Just because someone shows up under a search does not mean they have the experience to actually do the job. There are so many so called magicians who tell you they do magic and next thing you know they break out the facepaint, balloons and a musical kazoo and your child runs screeming into the other room away from the clown that scared them and you are left thinking to yourself – what did I just pay for? Don't let that picture be you. Call and book Magic with Mysterrio at 1-872-21-MAGIC or fill out the form here.