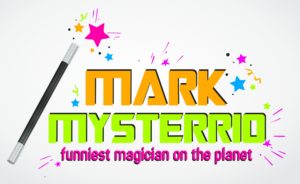 A Magician in New Jersey seems to be a requested entertainer. It can often be hard to find out which entertainer is right for your needs. So many of the things that a magician can do seem so impressive and fun that they seem to fit into every situation or venue. I assure you that it is not the magic or the tricks that a NJ Magician does that will make your event unforgettable. It is more about the magic dude meeting your wants, needs and expectations. Think of it like this, pretend that you are buying a new car. Can we agree that all new cars are not the same? Of Course! So, why do so many people feel that all magical entertainers are the same?
Mr. Mysterrio has been a Magician in New Jersey since 1986. What makes one magician more qualified than another? The answer is, experience.You can, without a doubt hire another magician who is less experienced and less costly. However, you should keep in mind that often what you are paying for is the quality of the experience of the magical performer. Let me ask you one question: Who do you want working with your children at their birthday party? You have two choices, which one do you pick? The guy with the experience who costs a few dollars more OR the guy who came on the scene with no experience and the cheapest price? Who do you think is going to treat your child better? Is the price really even a question when you look at it in that light? Not every Magician in New Jersey is experienced with children's entertainment.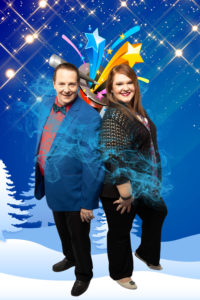 What Is The Solution?
Well, the solution to this problem of which entertainer is which and which is good for your event is simple. You need to decide what you want. Do you want the cheapest guy or girl available or do you want the experienced guy or girl? In my opinion, if it was MY child, I would go with the most, highly qualified individual or team I could find. In reality, it depends on your needs and wants.
What do you really need? Simple, you need a party expert and that means: experience. You can go with NJ's busiest magician but who knows if he is too busy for you?  Well, the way to know is to call him. There is no need to search the world over on google to find the Magician in New Jersey who will make your party extra special. Mr. Mysterrio is ready and he will be the perfect fit for your event. You can call him at 1-872-21-MAGIC right now. That phone number will take your calls or texts 24 hours a day, 365 day's a year, why? Simple, because we use google voice to answer our calls when we can't take them with a live person.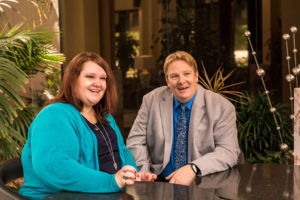 We know that when you are looking to hire the perfect Magician in New Jersey for your family friendly event, you want your call recorded and returned quickly because customer service is important to you. When you call us to talk about your magical needs we will be right there to answer your questions and get you the correct magician, even if that means giving you the name of someone other than us, if it's out of our level of expertise. Having said that, we are 100 percent sure we can help you.