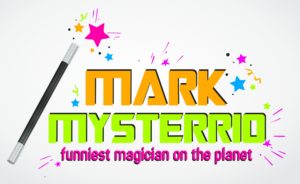 Living in the Poconos is just pure magic. We are home to some of the most amazing mountains in Eastern PA. Everyone loves to visit here and some people from New York and New Jersey buy a second home up here or move up here all together. We have a nice selection of Pocono Magicians too.
One of the area's favorite magicians is Mark Mysterrio who is known professionally as Mr. Mysterrio. Mark does over 300 shows each and every year. One thing Mysterrio really loves is to say "I See Magic" When he truly does living in the Pocono Mountains of PA.  Maybe you know Mr. Mysterrio or maybe he is the celebrity that you are just learning about. Regardless, his down to earth personality is amazing.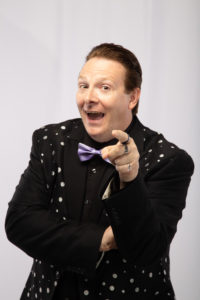 As a member of the Pocono Magicians club, Mark is always ready to entertain people with his magical personality and his skills of magic, prestidigitation and legerdemain. Yes, he has the skills of a well-acomplished magician but he is so much more than that. Mr. Mysterrio is one of the Pocono's most amazing entertainers.
Mark is happy to be one of the magicians who has won numerous awards including the B.R.M.O.T.Y. Award and the Rocco AGT Upcomer's Award. Magic isn't about winning awards. To Mark the art of magic is more about interaction with the audience. When Mark does a small miracle, that miracle becomes bigger in the mind of the audience member of special guest. The reason is, Mark has created a special memory with them and that is what is so important.
Along with his lovely assistant Miss Direction, Mark does show after show in the mountains of PA and that makes him on of the most requested Pocono Magicians.  So if you need magic in the Poconos call Mark at 1-872-21-MAGIC or email him at [email protected] Or you can use the contact form here.